Into the sky you can get the Czechoslovakian fighter aircraft Avia B-135 thanks to the kit of Mark Rokowski.
---
---
In a box a bit bigger than two shoe's you will find cut-outs with carbon rods, plywood mounting plates and transparent levers for control surfaces.
The 3D fuselage is divided in two parts. For model-like appearance is sufficient just a slight modification of the nose.
Tail surfaces needs adjusting the leading and trailing edges.
Wing stiffens with carbon strip and then you will prepare the functional ailerons.
Trimming the upper part of the fuselage under the cockpit creates a space for installation of the electronics.
Prepare the hole in the fuselage for the brushless motor with the front mounting plate.
Pushrods of the elevator and rudder passing through the cables that you need to squeeze through the fusselage.
Cover for the electronics is ensured by neodymium magnets.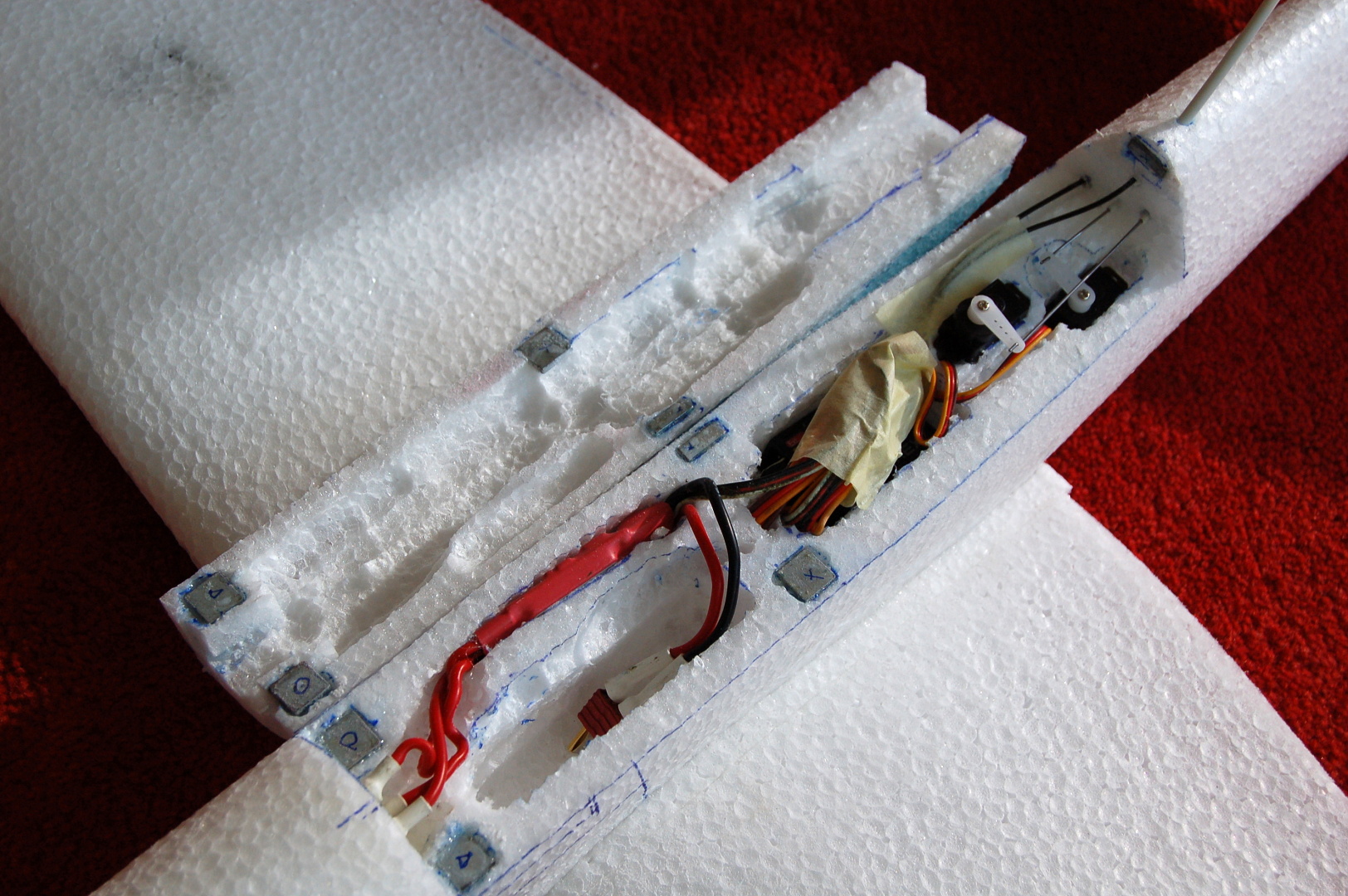 The supplied transparent canopy was replaced by a cab, which better corresponds to the original.
The prototype was tested and added 50 g of lead into the nose.
Camouflage is sprayed with car spray paint. As a model is a fictional aircraft from what-if scenario: the defense of Prague in 1942 (AZmodel).
After applying some patina flies finished aircraft into the sky.
Specifications:
take-off weight: 477 g / 16.8 oz
wingspan: 86 cm / 33.9 "
length: 67 cm / 26.4 "
battery: LiPo 3S 1000 mAh
servos: 2 x 9g micro with metal gears + 2 x 9g micro
receiver: Jeti Duplex REX7
ESC: 25A (2A BEC)
motor: brushless 1130 kV, max. 15 A, 46 g, ⌀ 28 mm / 1.1 "
propeller: 9 x 5 " (max. consumption 12 A)

Bibliography:
BÍLÝ, Miroslav, Dénes BERNÀD a Pavel KUČERA. Avia B-35, B-135. 1. vyd. Praha: MBI, 2003. ISBN 80-86524-03-5.